Marcus Upgrade
I wanted to save my floor from my office chair, Marcus. The wheels that comes with Marcus are made of hard plastic, which easily scratches the floor.
Removal
The wheels are connected to the frame with pins, these pins have a diameter of 10mm and a length of 22mm. My prefered method of remove, was to gently pry away the wheels with a screwdriver and pull after the connecting has been eased out a bit.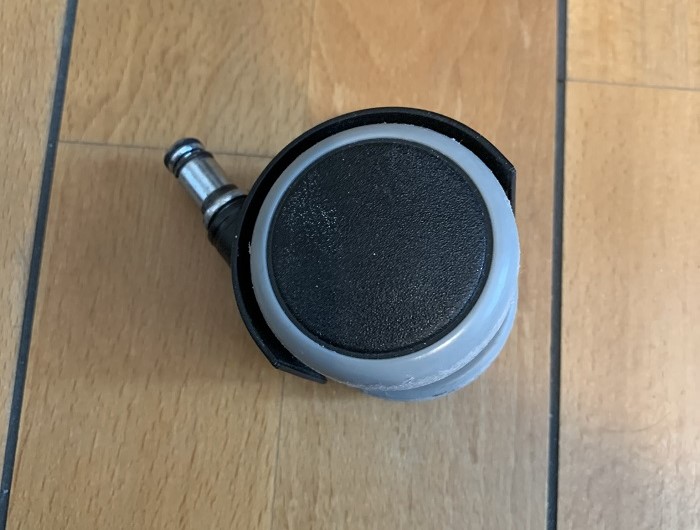 Replacement
I ended up ordering my wheels on amazon which are rubber wheels, similar to inline wheels.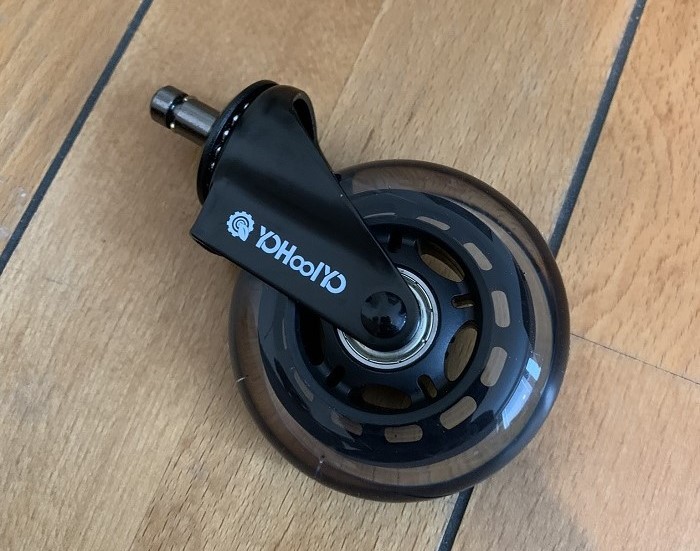 Assembly
I applied a bit of silicon spray and a gentle touch, that was all that was needed to push them into place.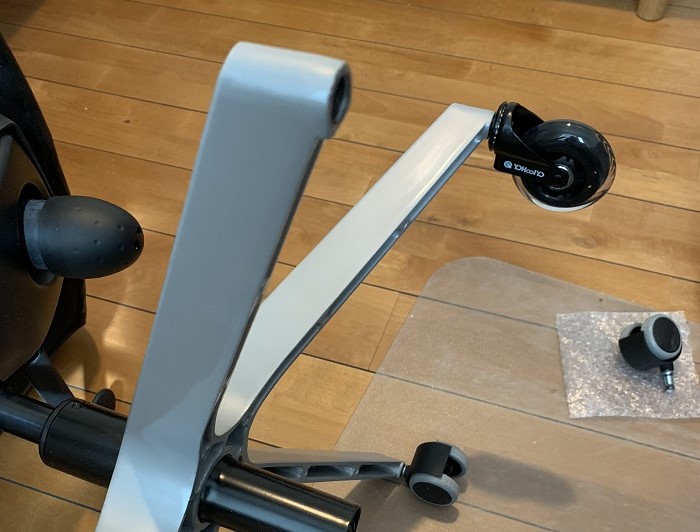 Outcome
I think this is a success, since I don't have to use a protective mat on the floor which makes the room look tidier. The chair also rolls smoother and quiter, the only bad thing is that sometimes I excert too much force and push myself further than expected! 💨🪑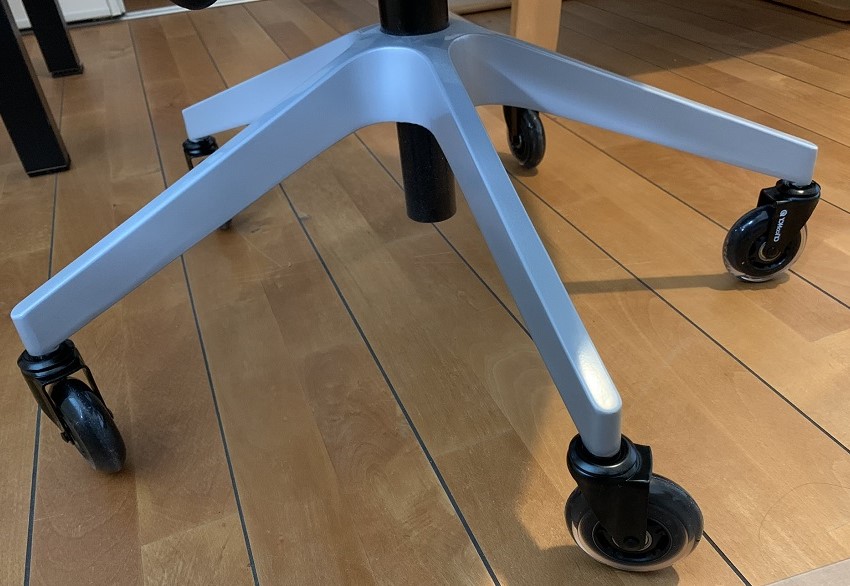 This is not some sort of praise that Marcus is the optimal office chair, because it is not. It's a cheap alternative that offers decent comfort.